Drilling tools for granite, marble and concrete

There are tremendous kinds of drill tools available these days; hence, you need to begin by defining the application, work materials, hole size, and machines that you will be using. It can be said that tools are of various types, along with processing machine.
For making a hole in stones such as granite, marble, travertine, limestone, sandstone, and concrete, tools containing diamonds are ideal. These are drill tools but can also be categorized into diamond tools. Professionals involved in this field use grinders, so that the drill tools used on granite and marble can be applied to this handy tool.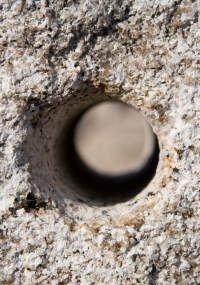 Many drill tools used on metals are made of carbide and PCD (polycrystalline diamond), but when speaking of applications on stone, glass, and concrete, there are a lot fewer options because of the hardness of these materials. Today, the diamond is considered the hardest material to have been applied in practical use and in stone and concrete application; no other material would work as efficiently as this.
Drill tools are often used in a relentless situation as compare to polishing tools. When you drill into the counter top, sink, slab, or any other stone, the removal stock will be much larger than compared to that from surface polishing. This is because you need to cut into the materials to make the hole. From this aspect, drill tools are more like cutting tools.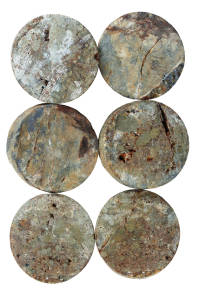 When making a hole in granite or marble, the tool must penetrate without dressing or exchanging the tools. This is why drill tools used in these kinds of application need extreme cutting power. To maintain this cutting edge, the self-sharpening of the tools is a key factor. Whenever diamond tools cut surfaces, small particles that are cut out from the surface will also wear out the abrasive tools. This phenomenon keep the cutting edge "sharp".
As long as this drill tool is a diamond tool, the fact about bond, concentration, bond hardness, core shape, grain type also can be applied. For especially hard materials like granite or concrete, diamond drill tools with metal bonded types have durability and sufficient cutting efficiency. For comparatively soft materials like marble, loading would be a problem; hence, an electro-plated bond will suit this purpose.