Stone restoration products: polishing and sealing, cleaning

Growing needs for stone restoration and cleaning
Along with the expanse of stone materials buildings, maintaining these stone made floor, wall or any other part made by natural stone has become essential. The business for stone restoration and cleaning become popular business in response to these growing demands.
What do you need for stone restoration?
In order to restore dull floor, the best approach will be polishing by diamond polishing pads. In some case, chemical detergents will work well but when considering about restore the dull floor to shine surface, we would like to say that diamond polishing pads suit best in this kind of situations. After polishing, sealers for stone will work effectively and maintain the natural granite or marble floor's beauty. But floor polishing and cleaning comes first.
When restoring stone made floor, such as granite floor, marble floor, terrazzo floor, you only need three things. Floor polishing pads which contains diamond grain, water and a floor polisher. One of the reason why stone restoration business become so popular is that although there are many kinds of products and skills to be learned, the basic of this method is quite simple.
Only way to get rid of scratches, holes, lippages, stains, rust at a time and restore the granite and marble completely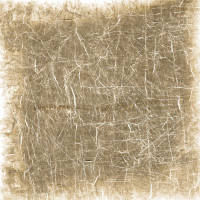 When conducting a stone polishing for restoration, first you need to check up the floor surface to determine the grit of polishing pads to begin with. If there are many scratches scatter over stone surface, rough grit will be the starting polishing pads. After that, you can change the grit to fine grit step by step.
Wet polishing is mostly recommended but you don't need to soak the floor all over. According to the condition, you can adjust the amount of water so as not to harm the work place too much. This is why floor polishing can conduct at any place.
Make sure to select good equipments for best work
The quality of diamond polishing pads directly reflect to the quality of expensive natural stone floor. If the pads are bad, the surface often end up with unsatisfactory result and you need to spend more time altering tools or need to consider special treatment by chemical agents.