Air polisher PA1/PA2 series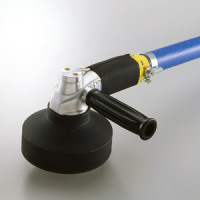 One of the best things about using an air polisher is that it is lightweight. You will probably have to use a polisher continuously for about a few hours or more, and no matter how strong your arm is, using a polisher for a long time will tire out your muscles and consequently lead to mistakes sometimes. Nowadays, more compact and lightweight electric polishers have been developed, but air polishers are still lighter in weight.
The important features of an air polisher are not only its lightweight. Some professionals point out that they do not like the vibrations produced by electric polishers. If you prefer lightweight polishers with less vibration, this air polisher is what you are looking for. If you need to polish surfaces for long periods, this tool will ease your work. The lighter the tool, the easier it will be to handle.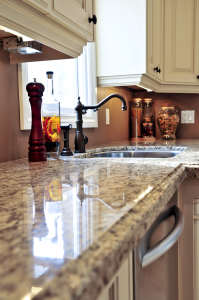 By using the right compressor, the spindle speed of an air polisher will be superior to that of an electric one, if you do not have any loading or polish resistance. For some professionals, this higher spindle speed is preferable, especially for granite and marble polishing.
However, a drawback of the air polisher is that you need to carry along the compressor. If you are using the air polisher in the same place as the compressor, such as a factory, there will be no need to transport the equipment; however, if you need to take the tool outside the factory, you will need a truck to carry the compressor. Portable compressors sometimes lack in air amount, so we highly recommend using a compressor with 85-96 PSI.
| | |
| --- | --- |
| Suitable compressor | 85-96 PSI / 5-7kg/cm2 |
| Air consumption | 16 CFM / 450 litter / min. |
| Spindle speed (No load) | 3,400rpm (6kg/cm2) |
| Spindle speed (Loading) | 2,000-2,500rpm |
| Weight | 1.2kg |
| Spindle | M16 or M14 joint |
| Air inlet | 1/4" NPT |
| Suitable tool diameter | 60-125mm |