Summit marble series | Marble polishing disc for radial arm machine
Polish marble with high cutting power tools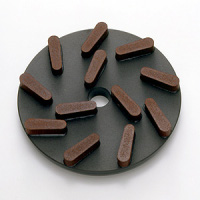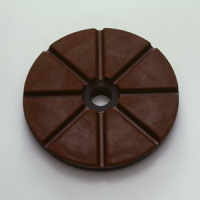 Marble and granite are completely different materials. Most of the granite tools can be applied for marble polishing process but there was a problem for this.
Marble is simply too soft compare to granite. Because of this reason, loading problems which will be adverse impact for sharp cutting edge frequently observed. To solve this, we have adjust our marble polishing disc to promote higher self sharpening. This tools surely add value to your marble polishing work.
Several grades are available which suit to middle finishing to final finishing. We offer several shapes and form according to your polishing condition and machine.
TYPE 1
Outer diameter
D(mm)
Inner diameter
C(mm)
Base plate material
Grit
150
25.4
Bakelite
500
1000
2000
Tsuya

200
250
TYPE 2
Outer diameter
D(mm)
Inner diameter
C(mm)
Base plate material
Grit
Form
100
25.4
Bakelite
500
1000
2000
Tsuya

Groove type
Quartering type with groove
Quartering type without groove

125
150
200
80
-
without base plate
-
100
Non groove type
Groove type
125
150
TYPE 4
Outer diameter
D(mm)
Inner diameter
C(mm)
Base plate material
Grit
Form
100
25.4
Bakelite
500
1000
2000
Tsuya

Groove type
Quartering type with groove
Quartering type without groove

125
150
200
80
-
without base plate
-
100
Non groove type
Groove type
125
150