Acron: Granite stain remover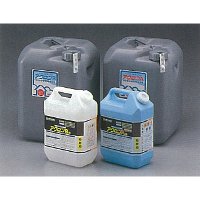 Granites and other designer stones not only look great but also seem very durable in nature. These stones should be kept in proper care and maintenance in order to make it more durable and long lasting its beauty. Undoubtedly, taking the special care of these stones is bit difficult; however using a proper detergent may add more elegance in the object.
On the time of cleaning granite floors or stones, certain points should be considered. These cautions include the selection of the stone cleaner and the way in which it is applied on the object.
Get the granite stain remover advantage!
Acron is most popular detergent for granite stain remover frequently used by the users in order to clean granite and other stones against any stains, dirt of dust accumulation. The best method for granite cleaning is the overall cleaning with Acron. This non-abrasive detergent should be applied and wiped down with a soft cloth to make the best effect.
After putting the application on granite, wait about 5 to 10 minutes before wipe up the surface. Mild washing after application can work quite well on stone surfaces. This active agent works well in comparison with pH balanced cleaners. Nowadays, professional cleaners are using Acron for various cleaning purposes.
Granite stain remover features
This very innovative granite stain remover can be the finest part of cleaning that has the numerous advantages associated with it. This is the best material meant to clean granites and other stony surfaces.
For cleaning rust on granites and stones, Acron is applied to the surface, covering the entire area where stain is found. It can be applied within time bound durations for the best effect. It simply removes the stain out from the object. So it is suitable for partial usage. This very unique product has an ability to clean it with great shine and glitter. Some tough stains require applying the application for longer time or the best results.
Granite stain removal example
Removing stains on the granite floor of bathroom.