Trusty efflorescence remover and cleaner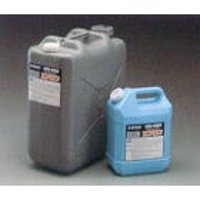 Before discussing Efflon, a unique efflorescence remover lets read between the lines to know a little bit about efflorescence. The term refers to a white, powdery object that reflects on the surface of granite, marble, concrete and masonry.
Although no harm from the object is reported yet, it's visible on colored concrete and brick and offers them a rusty look. This is obviously visible on the surfaces like plain, gray concrete and block. When water moves through the concrete and other products it evaporates and builds white deposits on the concrete. The problem may also occur due to lower temperatures, humidity, rain or other humid reasons may facilitate this process.
Efflorescence effect
Efflon is a uniquely formulated and conceived product that takes the charge at the place of straight mineral and organic acids for the removal of efflorescence. This unique product is a non-fuming, phosphate-free product and proved more effective than other counterpart acids when dissolving efflorescence to remove the rust.
Get the Efflon power to remove efflorescence
For best results, you may apply Efflon to protect polished and painted surfaces and to remove stubborn efflorescence from granite, stone, tile, brick, block and other similar surfaces; you may apply the product on frequent durations with a light hand. Never dilute the product and apply solution onto a dry surface from the bottom to up side. This product is certainly an effective rust and stain remover used by millions of professionals.
Before applying the product a number of things should be considered to get the best result out of the product. Since the efflorescence reaction is done by moving water, you must prevent movement of moisture from the surface of a slab and apply the solution as soon as surfaces are getting dry. The product is very effective in Dissolves Rust deposits from the stony objects. Being biodegradable, this product does not contain harsh acids and proven complete environmentally friendly.
Efflon: efflorescence removal expert
The liquid removes efflorescence with ease by washing and rinsing it with a brush. Even tougher deposits and stains can also be removed with this special cleaning product. Apply Efflon on the affected areas where the rust appears and continue to re-apply until it no longer reflects. Use a thin layer of Efflon with sponge applicator, paint roller or brush and scrub into surface with scrub brush. Tough efflorescence areas require frequent applications and a longer duration to get the best effect.
Water scale removal example
Removal of water scale from red granite at hot spring.